Each item in Projector can have its own image, audio, video or slideshow background. Video backgrounds for Song Items will automatically loop.
Tap the settings icon to the right of any item
Tap to edit the Selected Background
Add New Background (or choose existing)
Any media already attached to this item will be shown here with the selected media checked. Tap a new one to select it or..

If you want to choose media you haven't attached to this item, click the plus button to attach new media from your Planning Center Media library to this item.
Select Media Type from Planning Center Media Library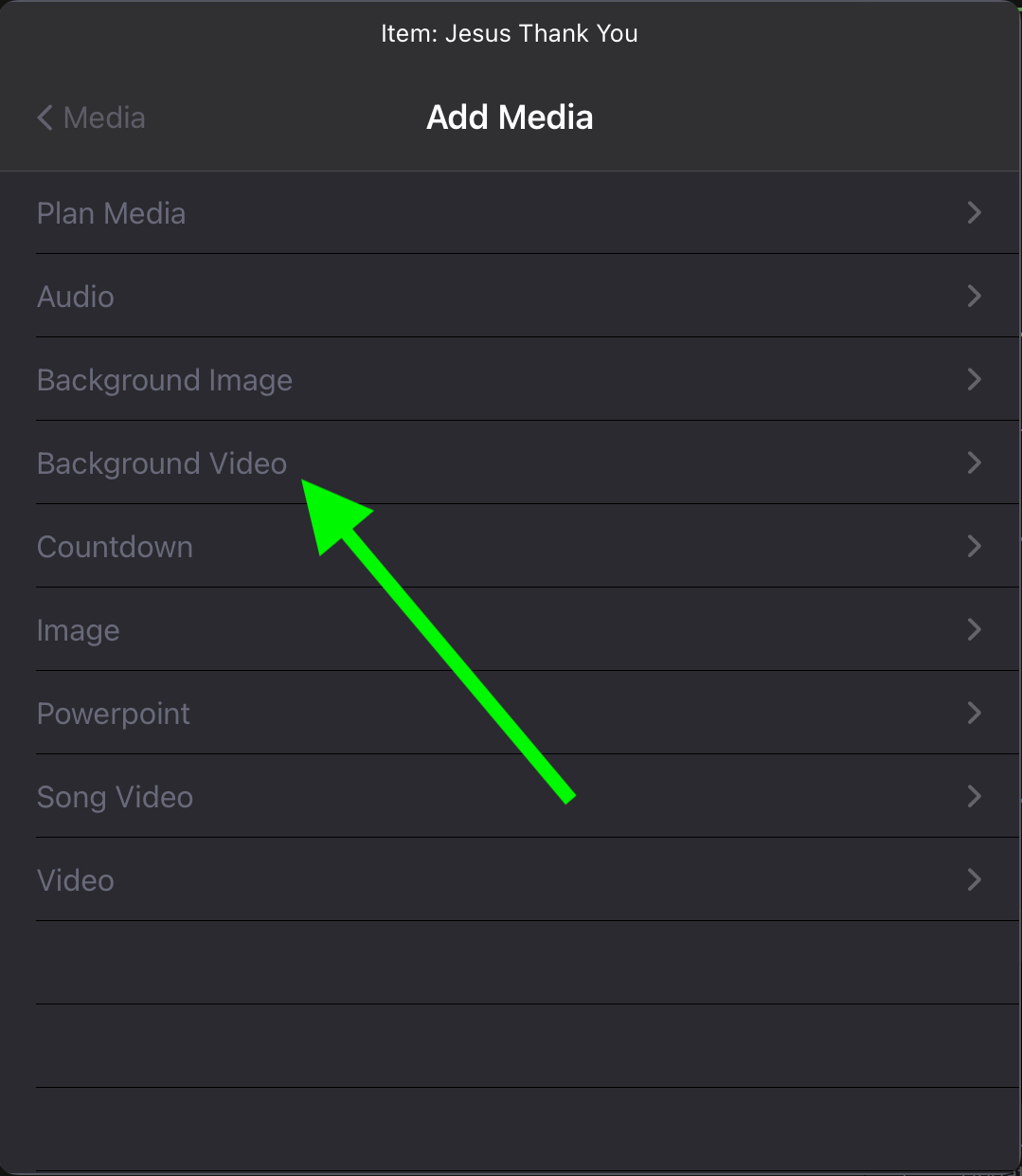 You can browse your online Planning Center Media Library by media type (Image, PowerPoint...). I will choose "Background Video"
You can also choose "Plan Media" to see all the media you are already using in this entire plan.
Note: If you don't see all of the expected media types, "pull" the list down to refresh it.
Choose Media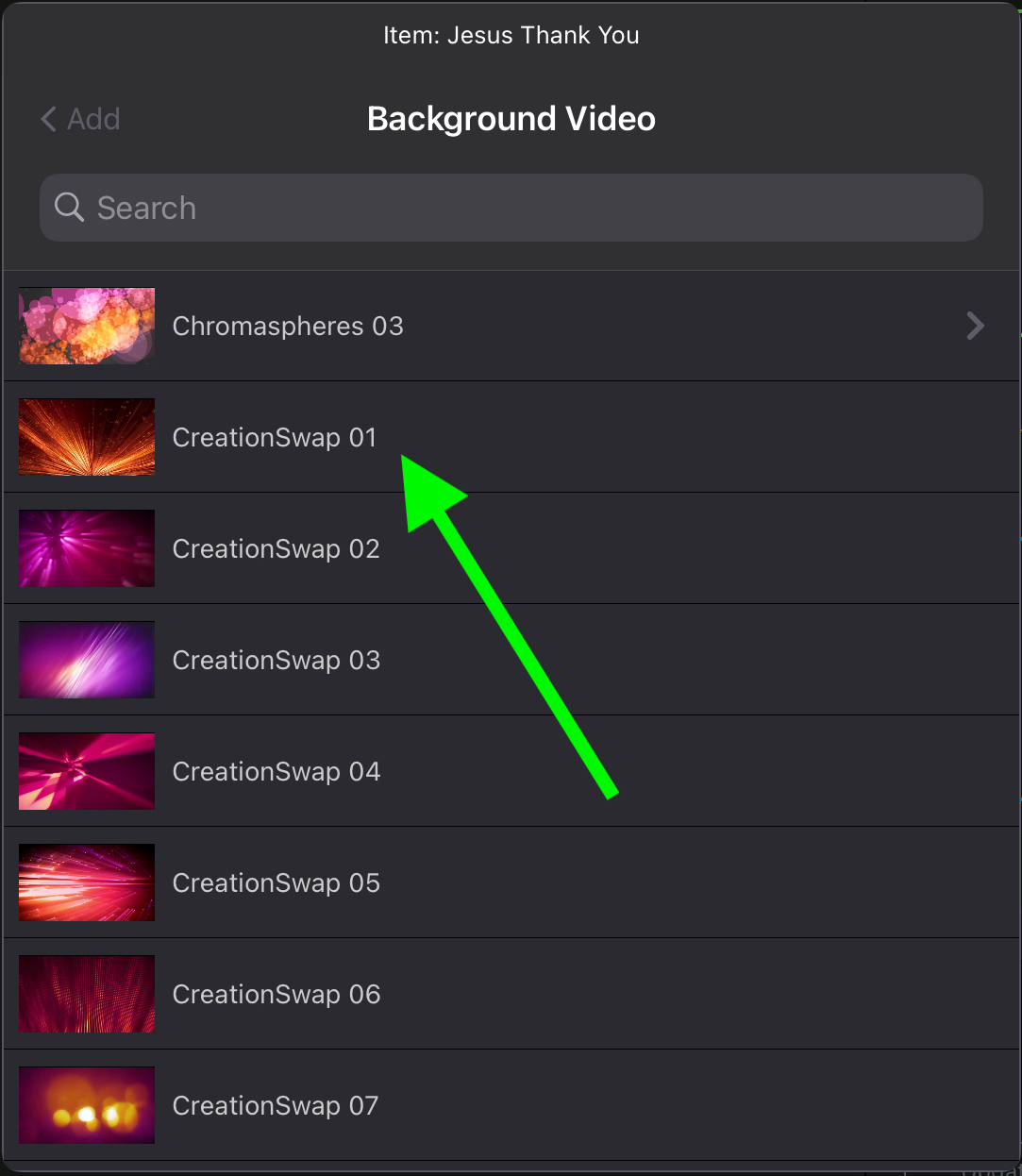 Tap on media to select it. You can also narrow the list of media by typing all or part of the media name into the Search bar at the top of the list, if you know the name. Any media that is NOT on your device will have to be downloaded from the server. Items already stored on your device will be available immediately.
Note: If you don't see all of the expected media, "pull" the list down to refresh it.
Return to the "Settings" view
The newly selected media will be checked. Tap Settings (upper left) to return to the Settings view.
Save the Changes
When you have finished selecting the new item background, tap Save (upper right) to apply that background to the item slides. You can abandon the change by tapping Cancel (upper left).
New Background is Selected
The item slides will automatically be refreshed with the newly selected background.
Audio file as background for Custom Slides deck
If you make an audio file the background for an item that has Custom Slides defined, that audio file will play when the first slide is presented and continue to play as the slides are shown. This is an alternative way to have background music playing over a manually created (Custom Slides) slideshow deck.
Check out the Slide Looping article for information on how a iTunes playlist can be used to play audio during the presentation of a slideshow item.