You can turn on Slide Looping for any item to have it automatically advance through multiple slides for that one item every x number of seconds, or to loop a single video file. You can also select a music playlist saved on your device to have it play through that audio at the same time. This is especially useful to have announcement slides & music loop before your service starts.
Tap the Settings icon for your item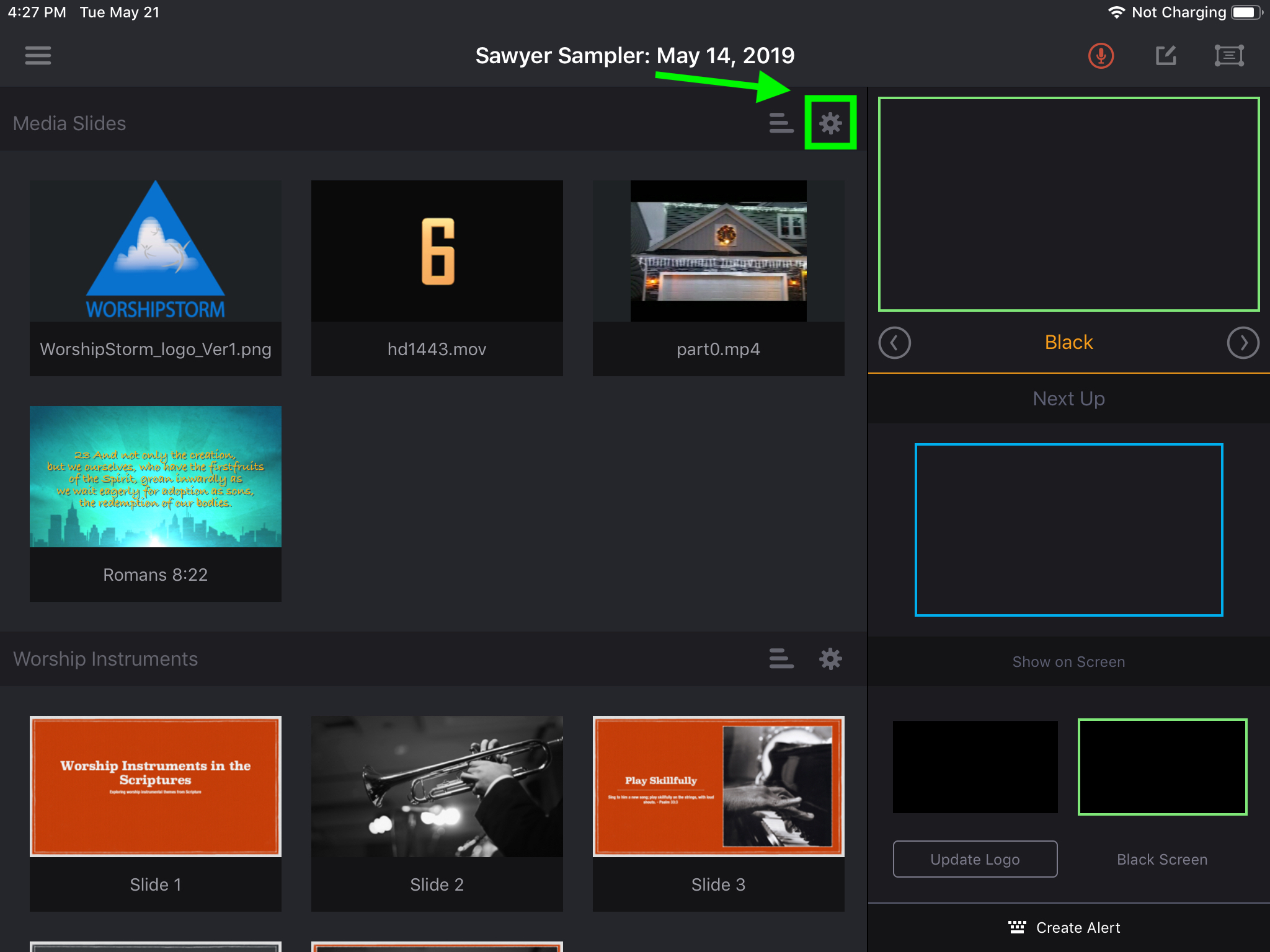 This example shows an item of Custom Slides with different Media linked to the slides - check out the Setting Multiple Backgrounds for Custom Slides article for details. Slide looping is also often used to loop a slideshow item consisting of images for announcements.
Turn Slide Looping On
Set Looping Options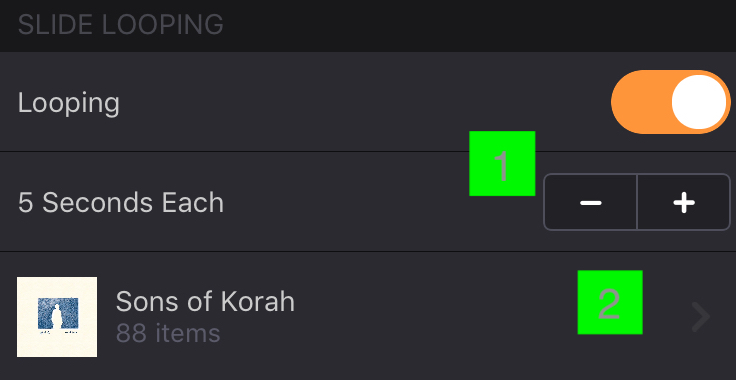 Use the + and - buttons to increase or decrease the number of seconds each slide will display before transitioning to the next slide.

If you would like to play an audio playlist while your slides loop, select it here. Playlists come from the music stored on your device synced through iTunes or from your Apple Music subscription and are not media stored on Planning Center. Audio playlists loop independently of slides.
Note: You can choose to use the Apple Music player to allow for playback of Apple Music subscription content by going into Settings -> Advanced Settings and changing the

MUSIC PLAYER MODE

setting to enable the Apple Music player.
Looping Item Icon
Items with looping turned on have a Loop icon to the right of their title. When you play a looping item, the "Next Up" slide preview will always show the first slide of the next item since that is what will happen when you advance. If you set an audio playlist, when you manually advance to the next item, there will be a slight delay while the audio fades out.